Manade des Iscles - Bernard Roche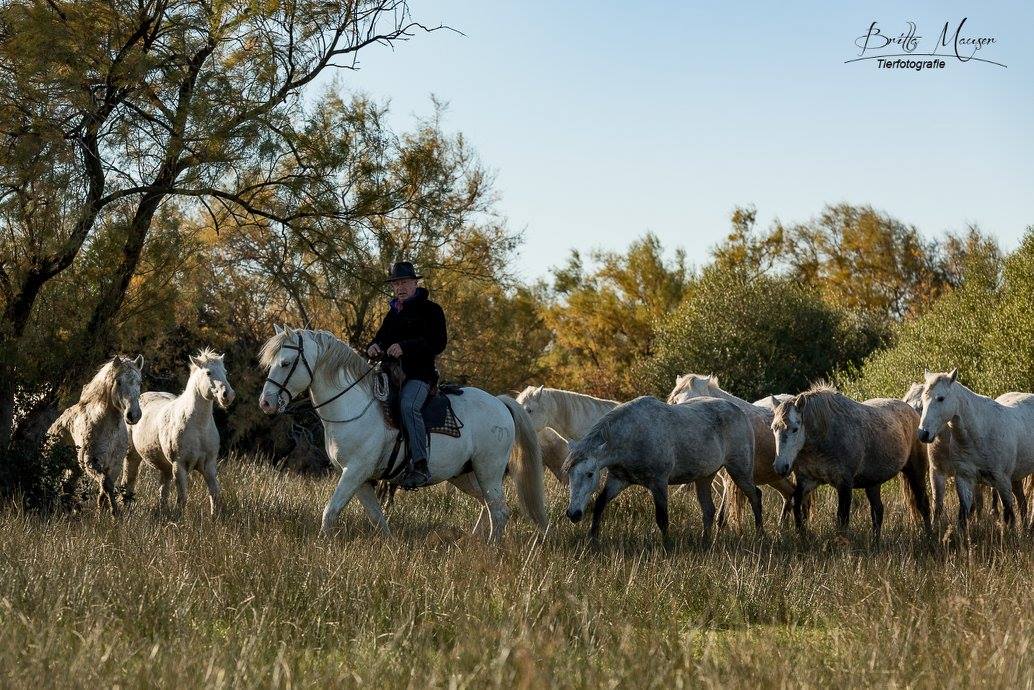 The herd of Iscles was created in 1965 by Francine Roche.

Today Bernard and Nina perpetuate extensive ranching and ranch. This farming method confers our horses a great hardiness and ease to move over any terrain, poulaine having to move from an early age on uncertain ground.
These are animals that later reveal their physical vértable that around 6 or 7 years.
Very early foals are accustomed to humans which makes cleaning easier and dressage, and thereafter pleasant companions.
For decades the herd selection axes revolve around three criteria: Hardiness, character, locomotion.
Rustic in the sense of adaptability in the middle.
The character in the sense of good character, honest, generous, gentle, and fast learner.
Locomotion, vital quality for a horse saddle whatever its use.
Moïros Iscles was the first stallion in the herd iron approved in 1978 the year of the opening of the stud book Camargue.
Busiris Iscles participat 6 times European championship riding work. The main participating countries being Spain, France, Italy, and Portugal.
Pessoba Iscles price François André, champion of the race in 2013, represnte race Camargue agricultural show in 2014.
Tolkia Iscles, price Fanfonne Guillerme; champion of the race in 2015, represents the Camargue race at agricultural show in 2016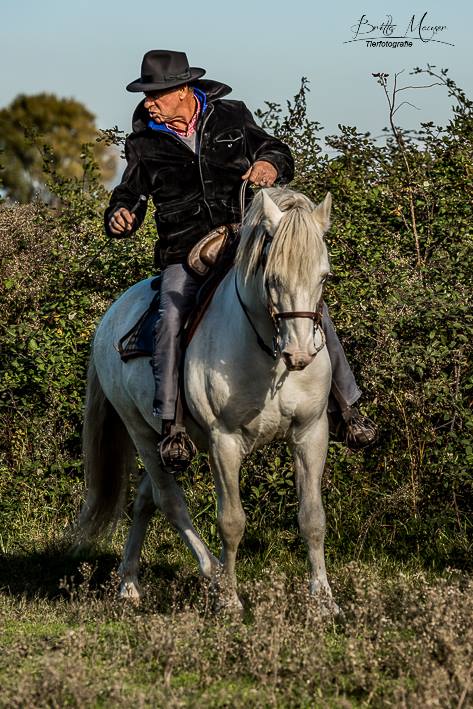 Bernard Roche and "Pessoba des Iscles"